# Moving config
# HUD profiles and settings
All used HUDs and popups, as well as user settings are stored in Config folder in Hand2Note installation directory (C:/Program Files/Hand2Note/ by default).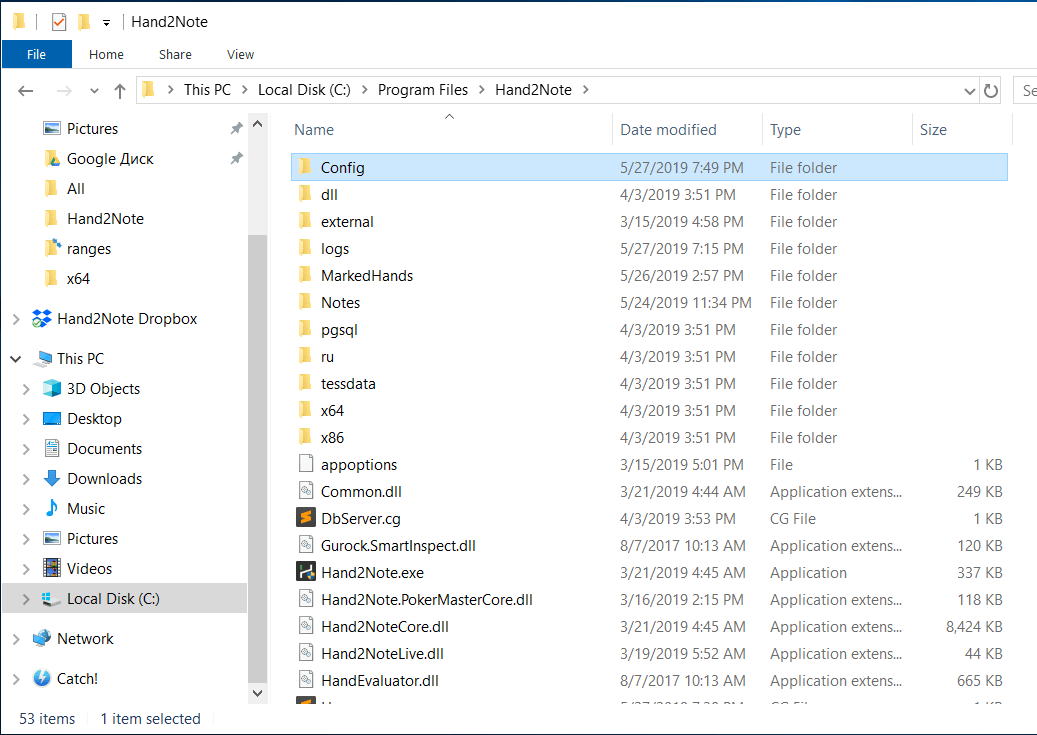 If you need to save the settings before uninstalling Hand2Note, just make a copy of Config folder and save it in a safe place.
If you want to transfer all your settings to another device, it is also enough to make a copy of Config folder and put it into Hand2Note installation directory on another computer.
In case you want to share your config with a friend, copy the following folders from Config directory:
Badges - contains badges
ExpressionStats - contains Expression Stats
FilterGroups - contains all available groups for postflop diagram and boards separation in stats popups
Filters - contains stats
Hud profiles - contains HUD profiles
Images - contains images for badges
Popup profiles - contains popup profiles
Replayer - contains replayer profiles. Copy this folder only if you did replayer customization
Templates - contains font, background and border templates
And some files:
BetSizing.cg2
BoardGroups.cg2
ColorMarkers.cg2
GameTypes.cg2
HandView.cg
HudPositions.cg - contains positions of HUD elements
# Notes
Notes are stored in Notes folder in Hand2Note installation directory.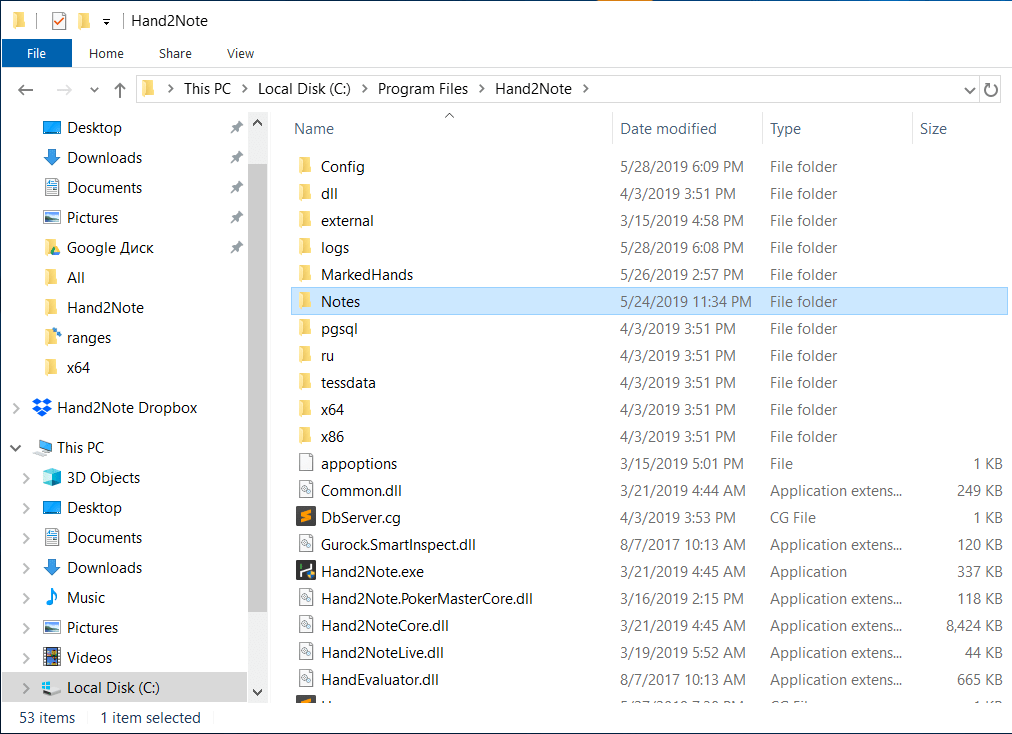 Color markers are stored in ColorMarkers folder inside Notes folder
# Marked hands
Marked hands are stored in MarkedHands folder in Hand2Note installation directory. The hands you took some notes on will be in the HandsWithNotes folder.