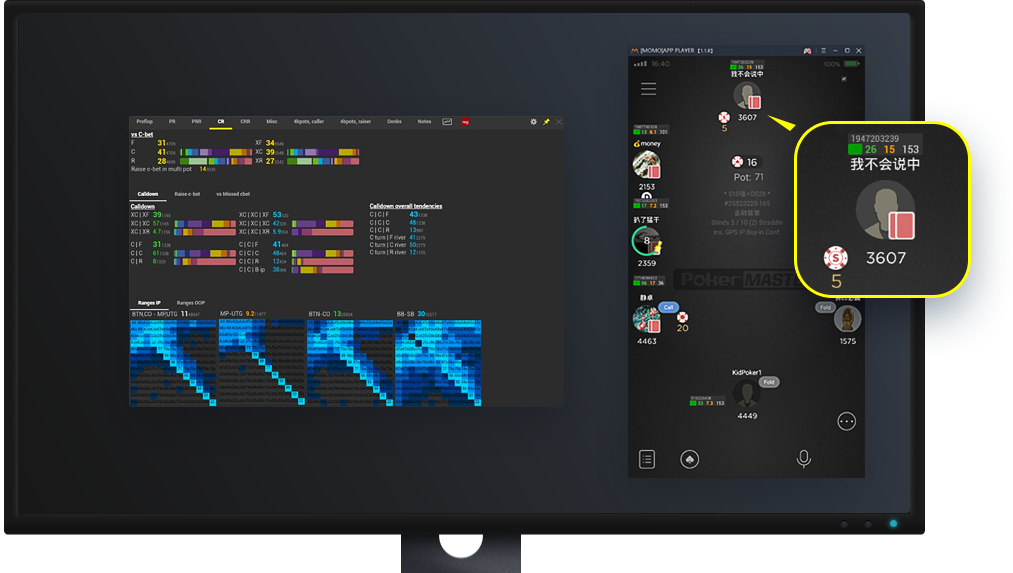 PokerMaster HUD
Just "Click & Play" easy to start 99.9% precision poker HUD on PokerMaster and other Asian rooms.
We support 50+ global rooms and the following Asian rooms:

PokerMaster

PokerKing

RedDragon

PokerClans

PP/KK Poker

RealPoker

PokerCommunity

Bingo

All-in Poker

UPoker
WePoker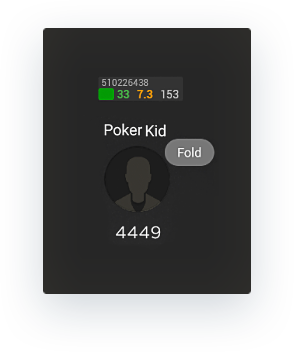 Easy to start fully integrated HUD
All you need is to start Hand2Note and emulator.
High perfomance and full set of powerfull tools is available for you in Hand2Note itself.
Advanced note taking system, fully customizable statistics, reg-vs-fish spots exclusion, advanced popups etc.
Short
Deck
6+ Hold 'em (Short Deck) HUD is fully supported and integrated with tracker.
Positional and Dynamic HUD support.

Integrated straddle support.
Create stats depending on straddle like 3-Bet From Straddle

Gather hand histories in Observer mode.
Frequently Asked Questions
Do I need to buy separate subscription for each room?
No. ASIA subscription supports all Android Emulator rooms in a single package.
Which emulators do you support?
Officially supported emulators:
Memu
Momo
Nox
Other emulators probably will work too.
If I bought EDGE subscription do I need to buy anything else to use HUD at PokerMaster?
Yes, you need to buy ASIA subscription to use HUD on PokerMaster or other Android rooms even if you have EDGE subscription.
What are the first steps to start HUD on PokerMaster?
1. Install Hand2Note 3.3.0.0 or higher and start it.
2. Start the Android emulator and your room.
3. Open any active table and HUD should be immediately shown.
Help