# Marking hands
# How to mark hands while playing
Click on the "H" icon at the table and select "Last Hands".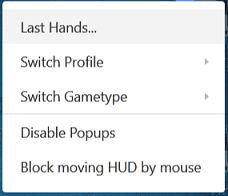 A list of the last hands played at the current table will appear. Right-click on one of the hands, then select "Mark".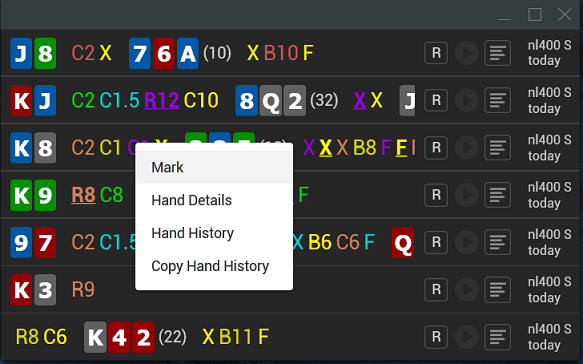 You can find all the marked hands in the corresponding section.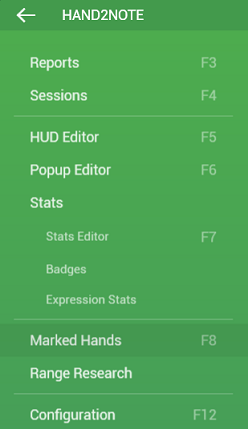 You can mark hands not only from last hands list at the table, but also from any other hands list. For example, in Reports, Sessions, or popups.
# How to add notes and labels to a hand
Open hand details by clicking on the appropriate icon opposite the desired hand from the list:
In Hand Details window, click on the right arrow icon: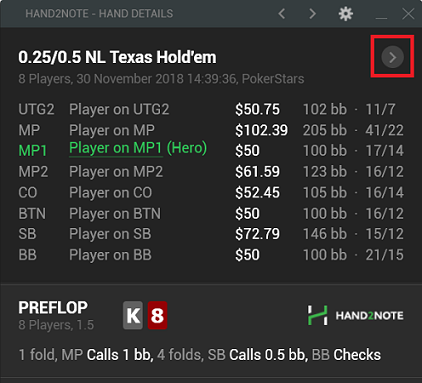 In the right part of the window, you can add notes and labels for the hand.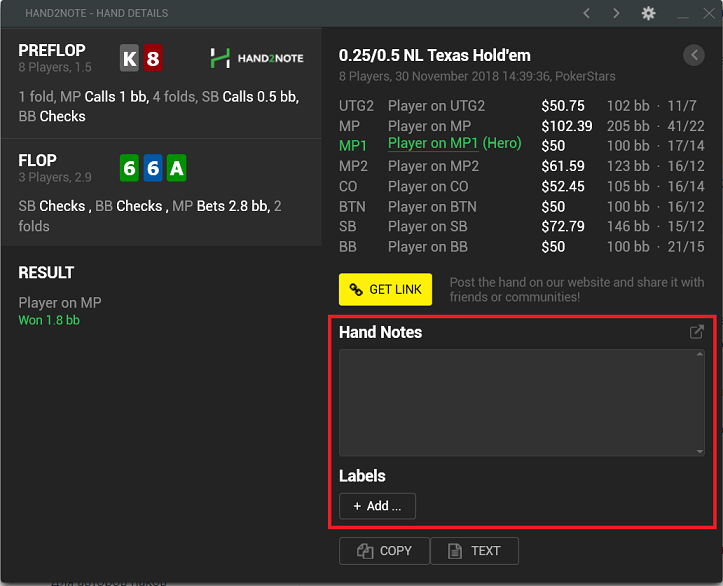 When adding labels to a hand, you can use existing labels, or click on Manage Labels button and configure labels as you wish.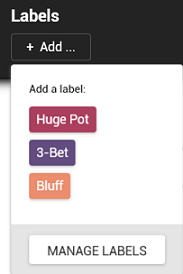 You can delete, modify and create new labels with any text and color.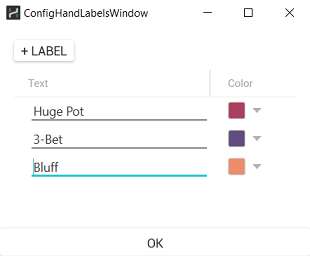 If notes or labels are added to the hand, this will be indicated in the short represantation of the hand in the list, and you will always notice it.

When you hover over a color label, you will see its name.