# Customer Support Service
If you have any questions or problems, feel free to contact us in any of the following ways.
# 1. Live chat
Open Hand2Note.com (opens new window) and click on the chat icon in the bottom right corner.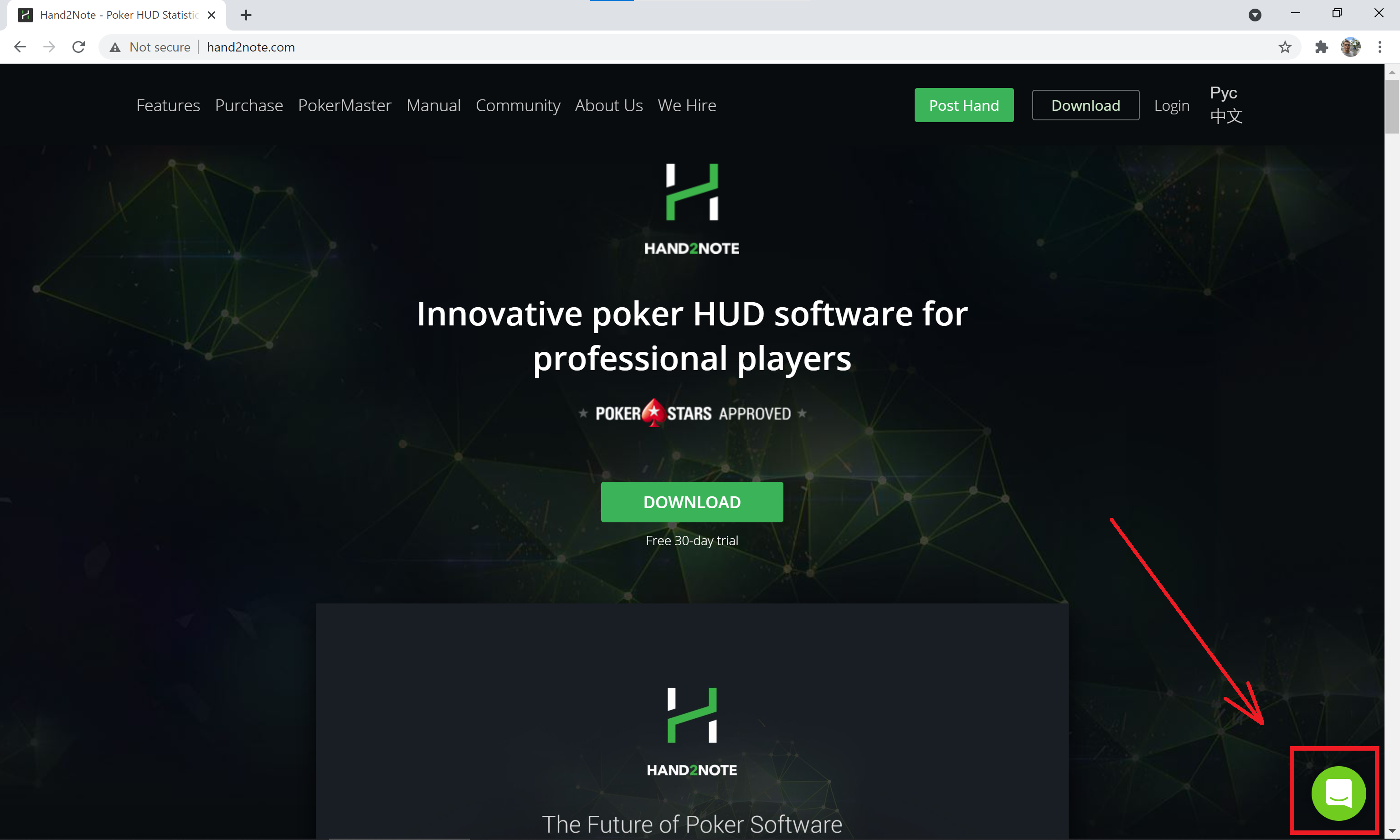 If the chat icon is not displayed for you, try disabling Ad-block plugins or using incognito mode in your browser (Ctrl + Shift + N in Chrome).
# 2. Discord server
There is a special #support channel on the Hand2Note Discord server.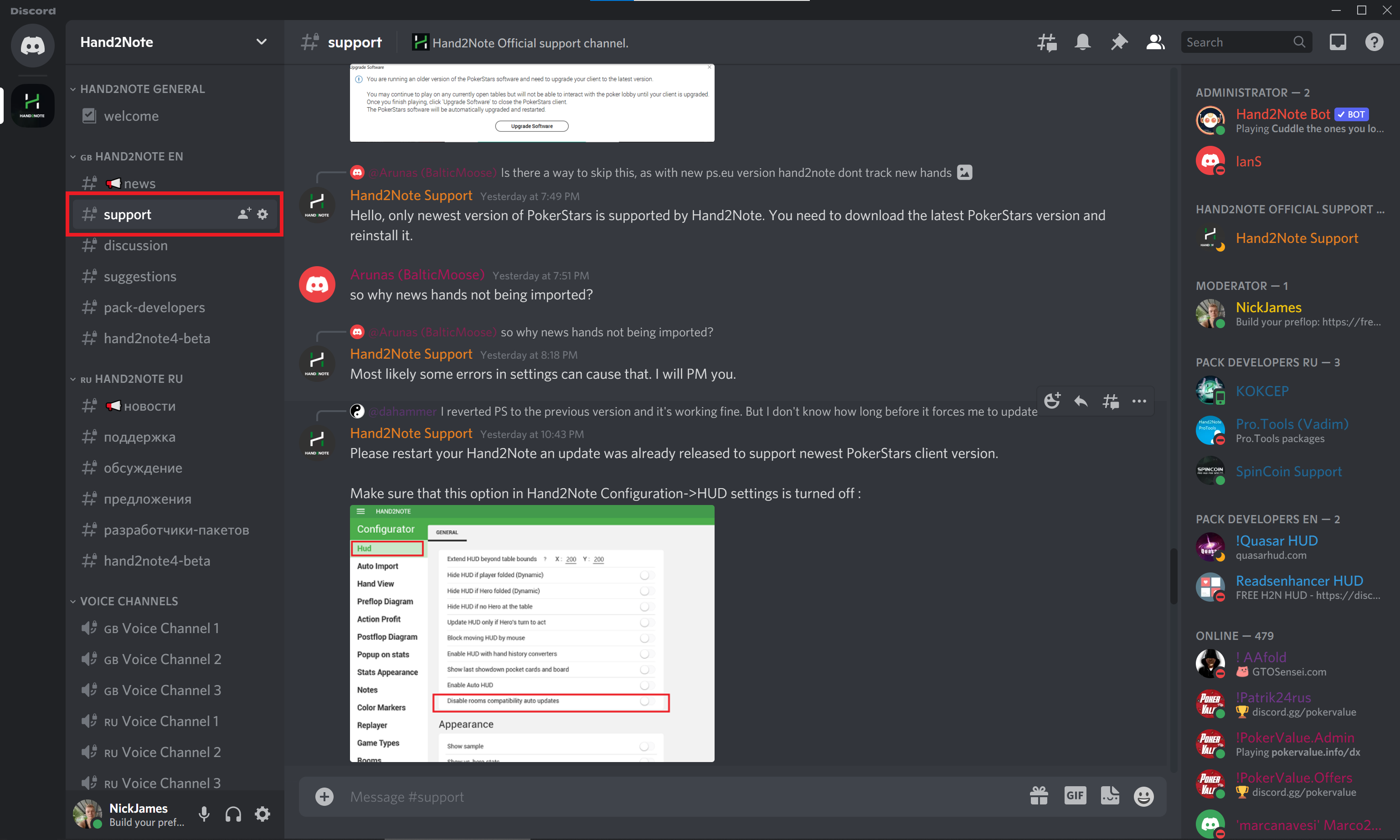 # 3. Facebook community
Hand2Note on Facebook (opens new window)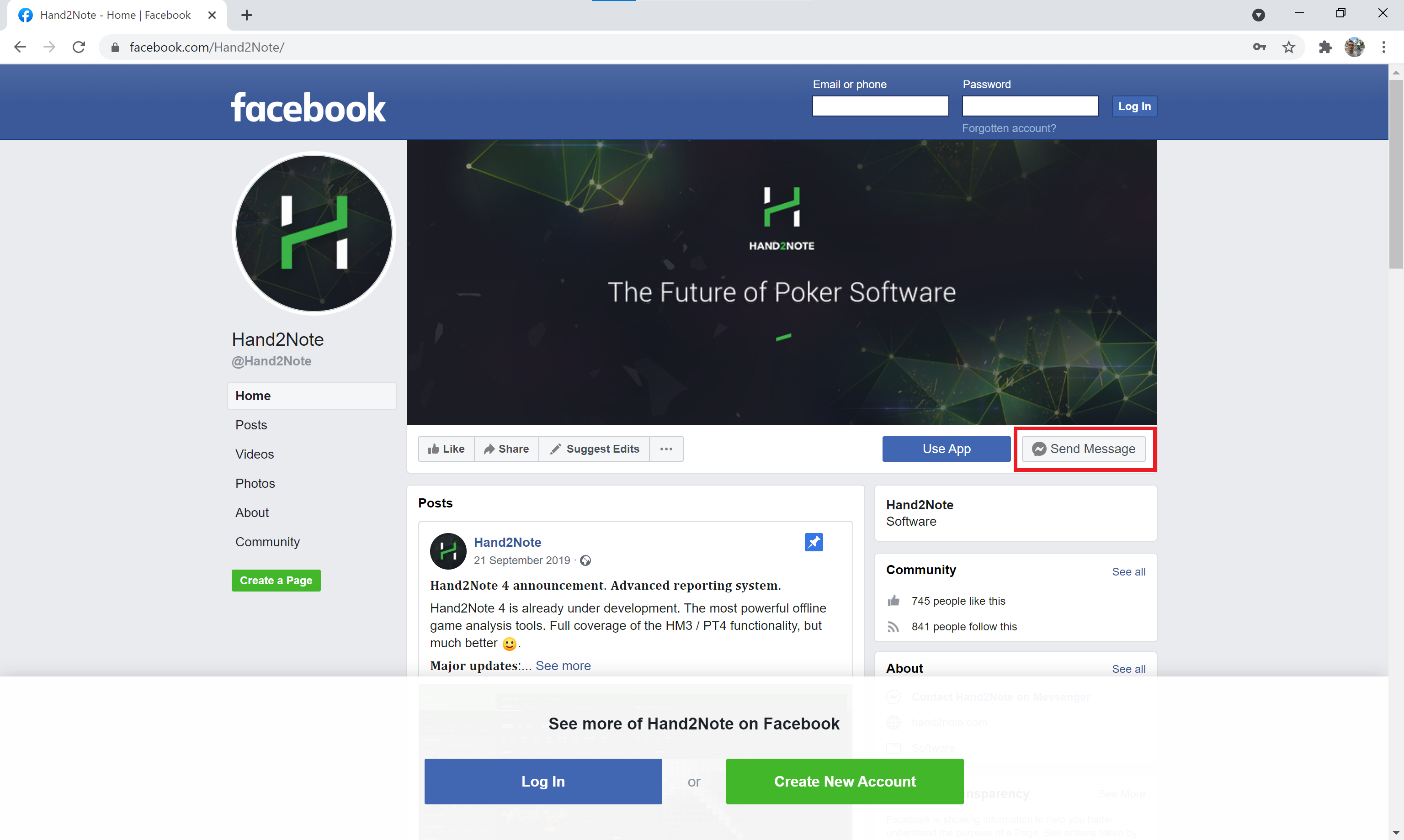 # 4. Email