# Americas Cardroom HUD
# Free advanced HUD for ACR
Take advantage of the most powerful poker tracker software on the market! You can use Hand2Note HUD on any stakes in Americas Cardroom for free. Besides HUD, a set of professional poker tools are also at your disposal.
DOWNLOAD
Free trial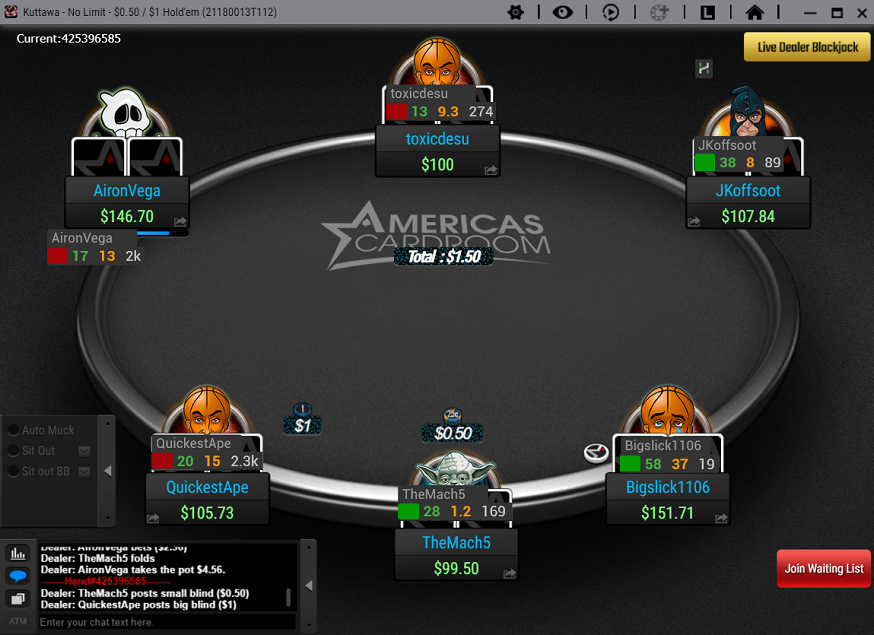 Figure 1. AmericasCardroom HUD with Hand2Note
Hand2Note supports different game types on ACR:
No Limit Holdem
Pot Limit Omaha
Blitz
You can use HUD on cash and tournaments tables as well.
# Why Hand2Note is the best HUD option?
Hand2Note provides the most accurate, fast and effective HUD among all poker trackers. Default HUD and set of stats are immediately available after installation. And there are also flexible and intuitive tools for designing your own HUD, popups and stats.
Hand2Note HUD is not just a static set of numbers that you probably used to see in outdated trackers. With Hand2Note you can see different stats for different players depending on their positions and other parameters. Also HUD can be changed right during the hand so that you always see the most relevant statistics.
In addition, Hand2Note has a complete set of professional poker tools. All of it will bring your game and analysis skills to a whole new level.
# Installation
Download

(opens new window)

and run the installer, follow simple installation instructions.
Right after you run Hand2Note for the first time, free 30-days trial period will be automatically activated. However, even after the trial ends, you can continue using Hand2Note HUD for free on any stakes in ACR. And you may also get professional tools if needed.
Run Hand2Note.
Run Americas Cardroom application.
Specify auto-import folders. By default, ACR saves hand histories into C:\AmericasCardroom\handHistory folder.

Open poker table.
That's it. HUD will appear automatically.
By default standard HUD with VPIP/PFR/hands stats is displayed. If it's not enough for you, you may also consider more complex profiles.
# FAQ
# I can't get HUD on the tables. How to solve it?
Set English language in Americas Cardroom software.
Follow common troubleshooting steps.
If nothing helped, please, contact us by live chat on our website or by email support@hand2note.com.